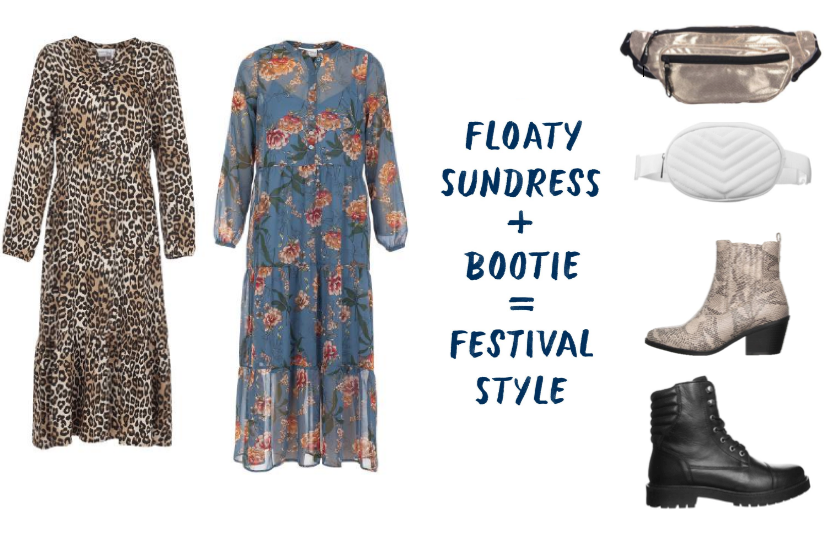 Het festivalseizoen is met dit weer meer dan geopend. Zonnetje, wijntje, muziek, leuke mensen én een toffe festival outfit! Wij shopten bij Bristol de perfecte festival  look bij elkaar.
De perfecte festival look
Bij festival denken wij vooral aan bohemian, blote benen, cowboylaarzen, heuptasjes en veel sieraden. Laat Bristol nou net een collectie hebben waar je dit allemaal bij elkaar kunt shoppen? Super handig, want met één winkel ben je dus van top tot teen in het nieuw. En ook de prijzen vallen reuze mee, je hebt al een fabulous festival jurk voor €34,99! Kijk snel met ons mee.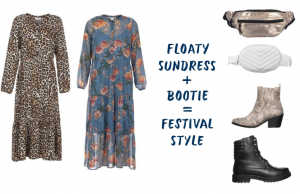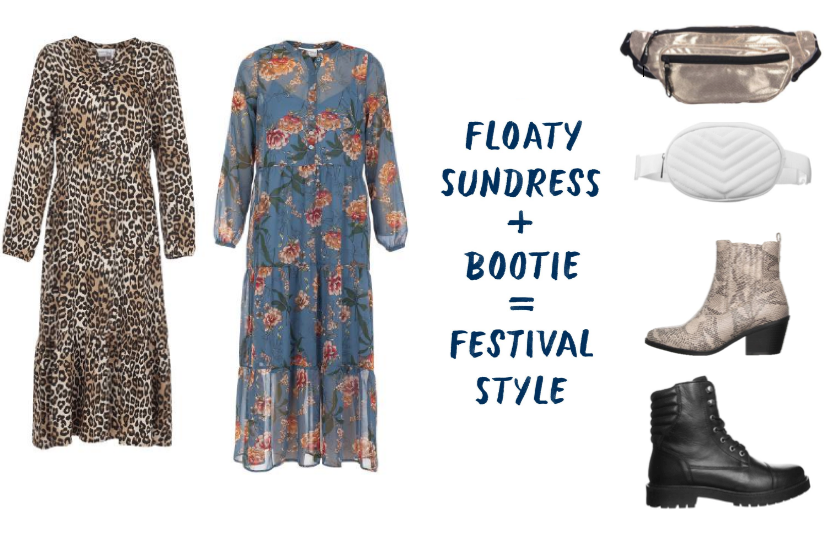 Onze basis is deze zomer een maxi-jurk. Met enkellengte – dé lengte van deze zomer – en laat Bristol nu net een heleboel jurken hebben die festival schreeuwen. Onze twee favo's; de leopard variant of ga je voor klassiek met een bloemenprint? Met de maxi jurk kun je namelijk een heleboel kanten op. Van chic met hak tot bohemian met laarsje. Dat laatste is voor nu, want festivals op hakken loopt nooit goed af.
Een bikerboot is altijd een goed idee. Stoer, zit lekker en staat bij werkelijk elke outfit. Ook een enkellaarsje met cowboy look verpakt in een slangenprintje is een echte musthave en staat leuk onder de gebloemde variant. Met niet al te hoog hakje ook nog eens goed draagbaar voor naar een festival.
Om de look af te maken zijn accessoires de key. Een heuptasje is voor het festivalseizoen echt hét item. Niet alleen functioneel en makkelijk draagbaar maar ook nog eens heel goed te gebruiken als riem. Om het af te maken je polsen vol met armbanden, in je haar een haarband en op je hoofd een pittige zonnebril. Ready to rock dit festival seizoen!