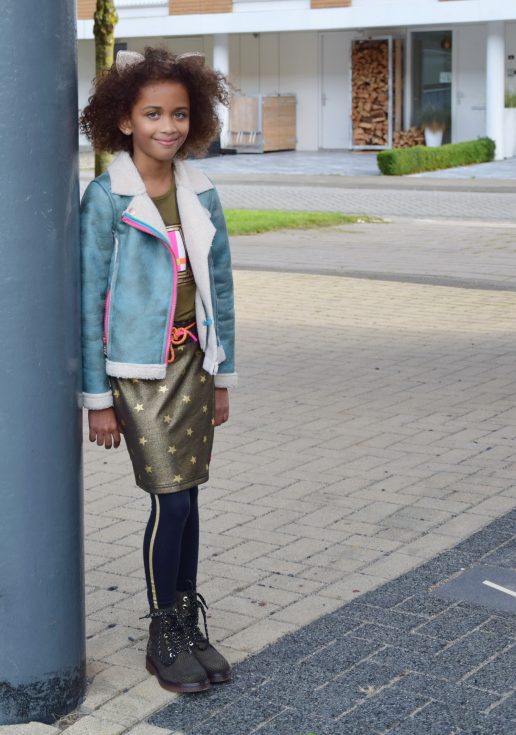 Bij Kidz-Art is de statement overduidelijk: It's all in the details. Het kindermode merk met karakter, gedragen door happy girls. Zoals Janoah in Kidz-Art winter 2017.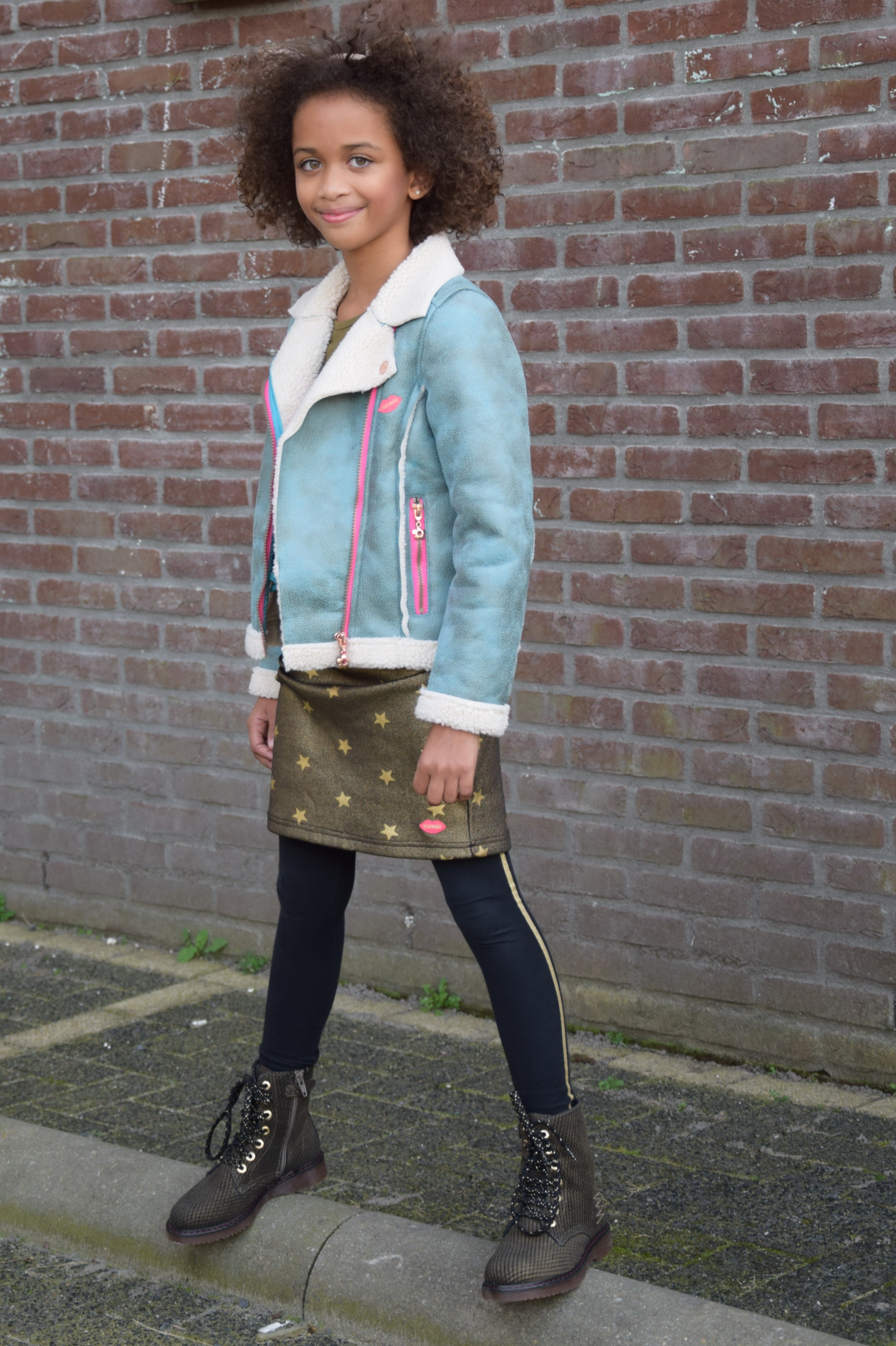 Janoah in Kidz-Art winter 2017
Met een zwak voor combinaties van kleur en prints in samenstellingen die alles behalve alledaags zijn, vaart Kidz-Art al menig seizoen haar eigen koers. En met succes want juist door de gedurfde details blijft Kidz-Art seizoen na seizoen uniek in haar soort.
Vrolijke stoffen ontmoeten felle prints en worden krachtig bijgestaan door kleurrijke faux furs. Zo speel je bijna oneindig met contrasten en creëer je niet alleen een unieke maar ook een speelse look. De subtiele pasvormen en mooie items behouden de balans zodat het niet too much wordt.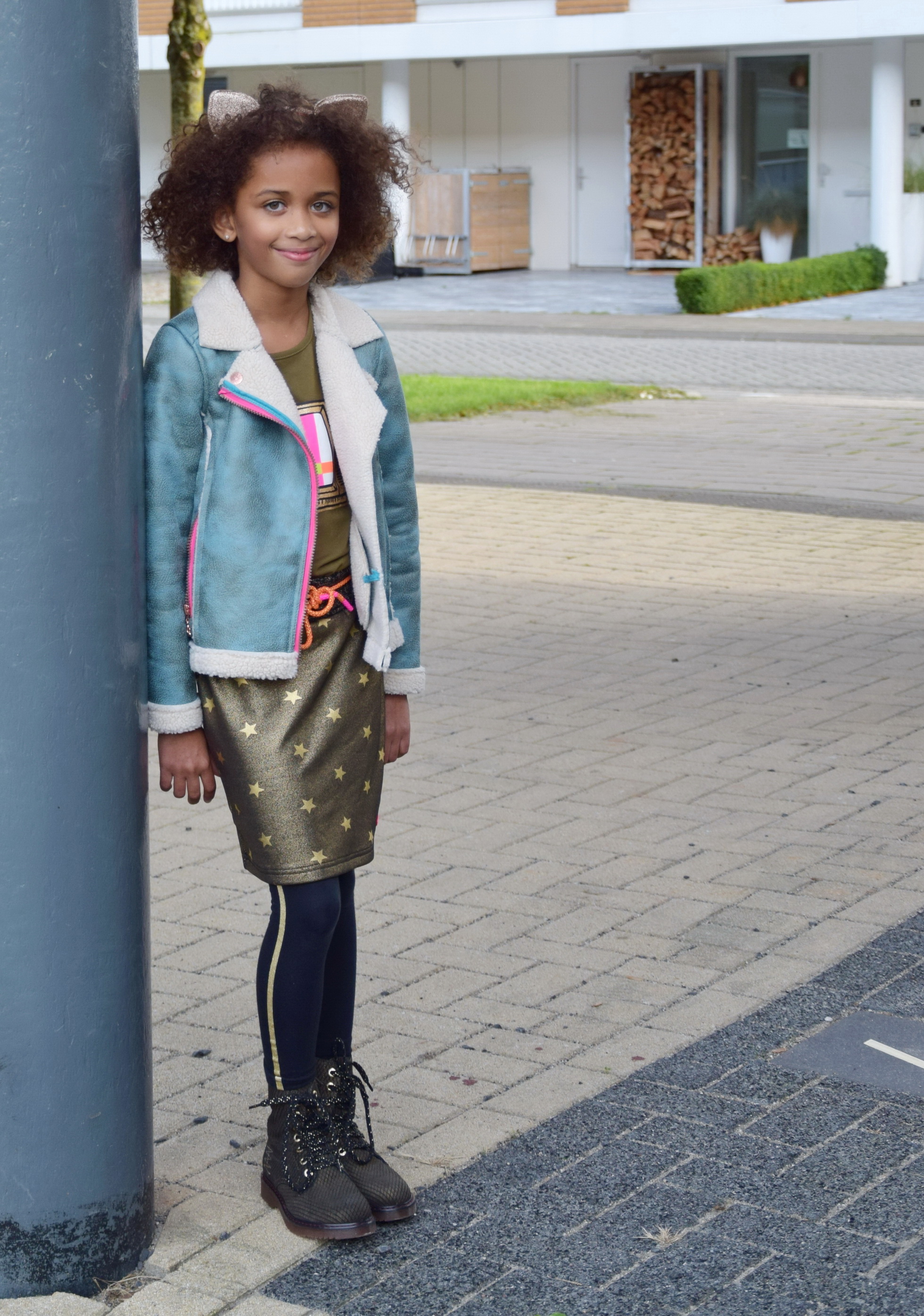 Voor de meiden bestaat de najaarscollectie niet alleen uit mooie tops en bottoms van zacht katoen, ook de jassen combineren fijn met de (fel) gekleurde items en maken in een handomdraai een geweldige look voor jouw Kidz-Art meisje.
Janoah draagt de Kidz Art sweatrok met sterren print, in een groen gouden kleur. De lichte stretch in de stof zorgt voor een goede fit en fijn draagcomfort. De neon details die je terugziet in de touwtjes ceintuur maakt de rok wat mij betreft dan ook een échte blikvanger. De elastische tailleband voorkomt dat de rok verplaatst of te strak zit. Grappig gestyled is het sterren rokje met een eveneens groene longsleeve. Geinig door de afbeelding van de tv en absoluut geen basic top. Ook dit item is alles behalve saai en heeft een lichte stretch in de stof wat het dragen nog prettiger maakt.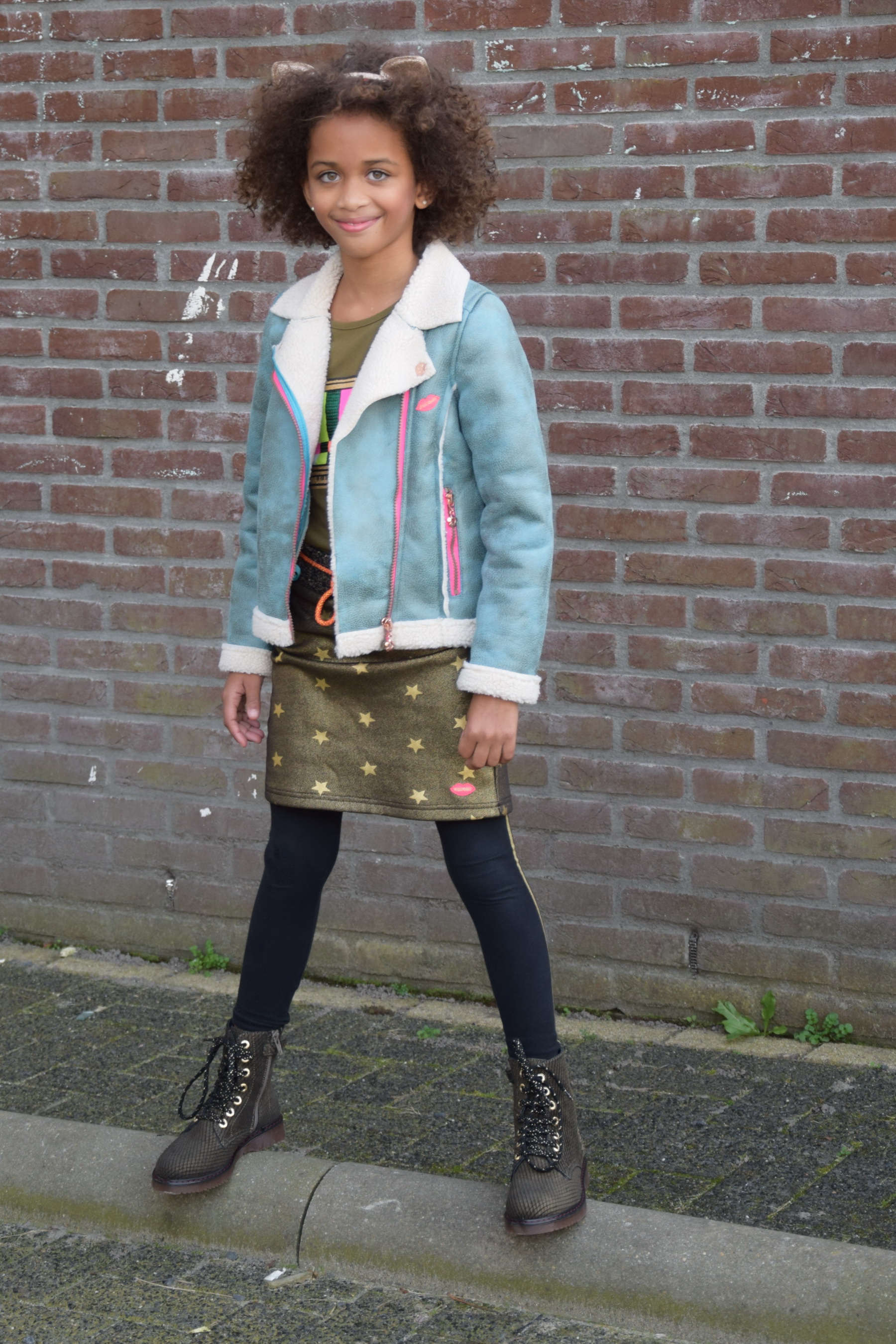 Blauwe lammy van Kidz-Art
All dressed up is Janoah in de blauwe lammy van Kidz-Art. Lekker warm door de zachte teddy voering en zo een musthave die niet mag ontbreken. De lammy is helemaal hip en hot en de perfecte afmaker van een outfit. Het is toch het eerste wat je ziet en waar je naar kijkt. Dat zit dus wel snor. De prachtige blauwe kleur zorgt voor de juiste look en is eenvoudig te combineren en maakt samen met de fel roze details de update van de geliefde lammy compleet.
Bekijk Kidz-Art winter 2017 of de verkoopadressen op Kidz-Art.nl
Janoah in Kidz-Art winter 2017
Fotografie door Ruud Kompier
Dit artikel bevat gesponsorde items