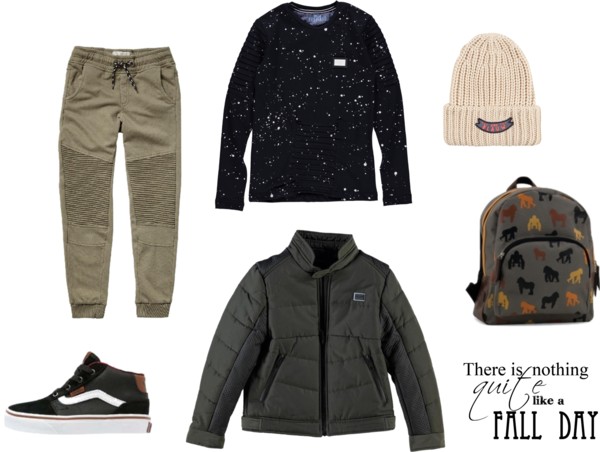 In de mix: Gabbiano
Gabbiano, een sterk label voor boys, waar steeds vaker mijn oog op valt, door de easy to wear items. De laatste trends zijn bij dit merk vertegenwoordigd. Deze navy sweater met all-over print en stoere doorgestikte details, was het dit keer waar mijn oog op viel. Makkelijk te combineren door de basic kleur, niet besmettelijk en biedt combinatie mogelijkheden in overvloed. Een item waar je je kind met een gerust hart in buiten laat spelen. Vandaag dan ook in de mix: Gabbiano.
Nu is een jeans een item dat je makkelijk uit de kast grist. Not today. Vandaag doen we het net even anders en blijven in de herfstkleuren. Een keer geen donkere kleur broek of denim, wij gaan voor een zachte bruine tint. Mooi kleurtje niet? Dat niet alleen…Ook stevig qua stof en soepel qua fit. Comfortabel de hort op, op zoek naar nieuwe uitdagingen maar wel zo gecombineerd volgens de trends van nu.
Zo draagt jouw dude niet alleen iets wat prettig zit, de ogen worden ook blij gestemd. Ook de winterjas krijgt van ons een dikke vette like. Hij oogt strak en stijlvol, de kwaliteit en kracht springen er vanaf. Een wat ruigere touch aan deze outfit geven? Voeg sneakers met stijl en een cool mutsje toe en het geheel is helemaal af.
Sweatpants, Vingino|Sweater, Gabbiano|Muts, Scotch|
Sneakers, Vans|Jas, Antony Morato|Tas, Bellerose|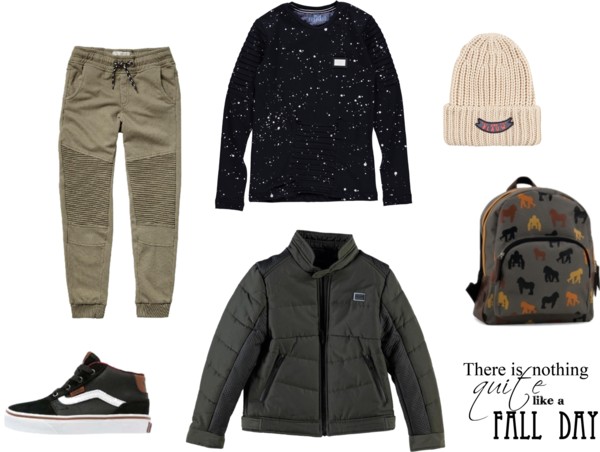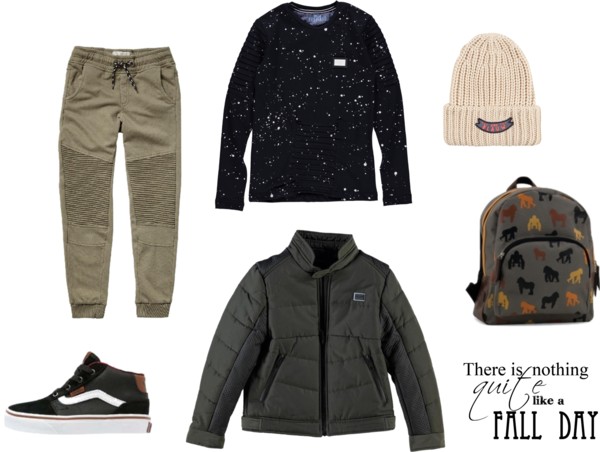 In de mix: Gabbiano door Debbie